How to Clean a Hoarder's House in One Day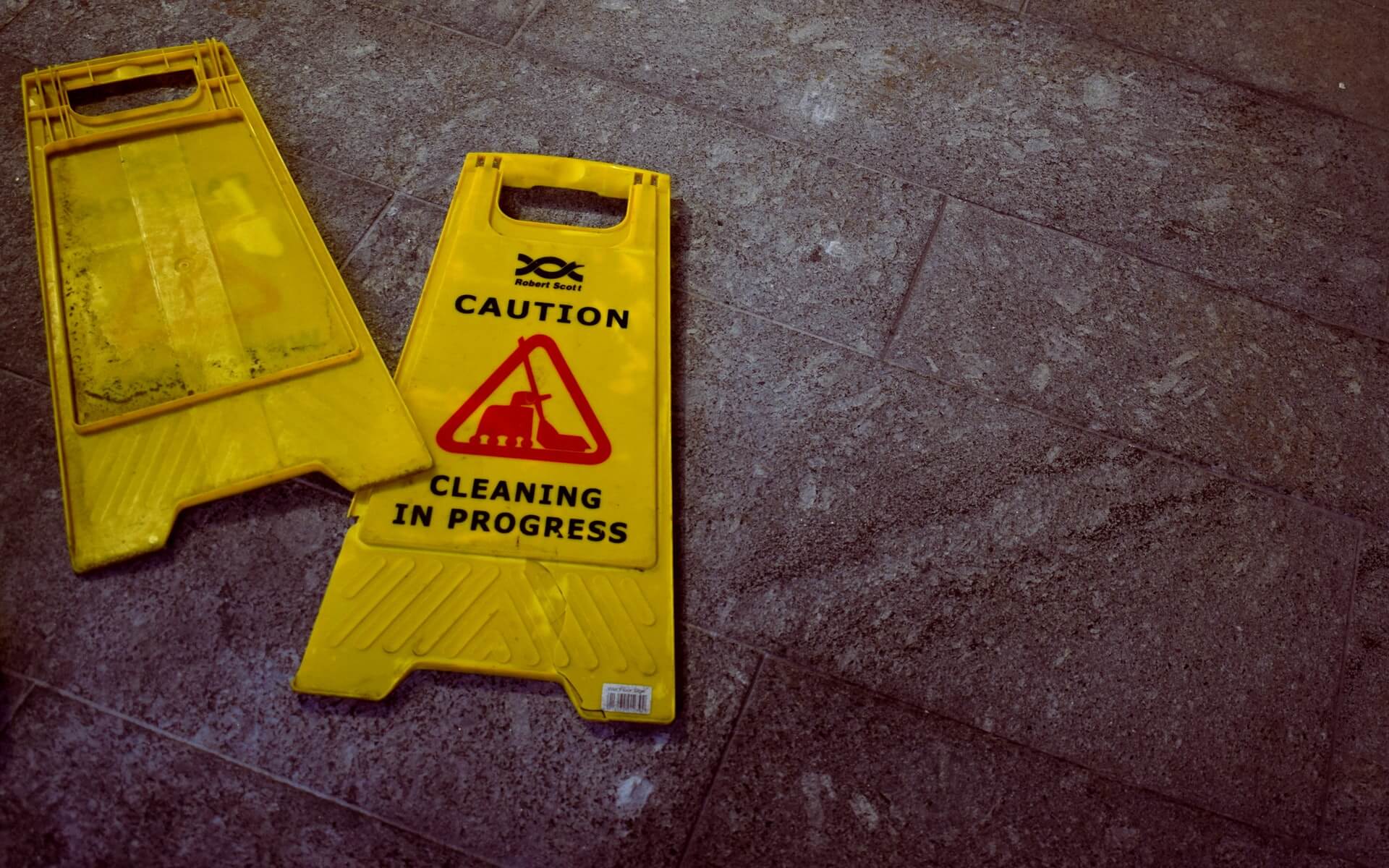 Most of us can't stand to see our homes in a mess for very long after all, when clutter builds up so do our stress levels, so imagine just how daunting the prospect of cleaning up after a hoarder can be? Where do you start? And can you really sort everything out in just one day?
Cleaning up after a hoarder takes some skill and expertise. Most people would probably stare at the mess and throw their hands up in despair. It's a daunting prospect. So where DO you begin?
Unless you are looking to clean out the home of someone who has passed away, then the first thing to do is make sure the hoarder is out of the house. Even if they have agreed to the clean up, they may still be experiencing stress and anxiety and being there could add to their distress. Also, whoever is cleaning up the clutter needs few distractions.
How long does it take to clean a hoarder's house?
When you book a professional cleaning company like the Direct Cleaning Group you can be assured that we already have all the cleaning materials, recycling bags and equipment to hand to start the job straightaway and of course the manpower to ensure that the task is done as quickly as possible. If you choose to do this on your own it could take days and even weeks and the more it carries on the more unpleasant the job may become.
Also it helps to have people who know what they are doing and where to start without feeling overwhelmed. Clearing away anything that might endanger health is essential first of all and from then on it's a systematic clean-up, possibly starting with the first room by the door, to make space to take things out of the property.
How can a professional  hoarding cleaning service help?
Here are six reasons why you should call in the professionals:
They'll have a strategy
Basically, you need a proper plan to get the job done. Firstly, a decision needs to be made about what items to keep and which ones need to be heading for the recycling bins, or tip. Secondly, you need to know how to move from room to room in the most effective way. It's a laborious task but a reputable hoarding cleaning company can accomplish so much more in a shorter period of time.
They'll handle biohazards
The chances are this won't be the cleanest of environments and in fact it could be downright dangerous. The dirt and clutter will have made the hoarder's home a place where bacterial and other harmful organisms have flourished and that means the clean up involves handling various biohazards, including live and dead animals, faeces, urine, and other body fluids.
They'll do it safely
In cases of serious hoarding, there'll be unstable piles of belongings in rooms which as you attempt to declutter could fall and hurt someone. Or there'll be various trip hazards which could result in you injuring yourself. This isn't an ordinary spring clean but a major operation that requires a lot of experience
They'll deal with pests and rodents
Where rotting food and other decomposing materials lurk so do rats, cockroaches, flies and other pests. A professional company will know how to eliminate these without spreading disease.
They'll clean up mold growth
When a room is cluttered there'll be a reduction in  airflow and ventilation that will create the perfect breeding ground for mold, a highly dangerous substance that can cause respiratory disease. For that reason mold removal should only be handled by professionals.
They'll bring the right equipment
For a job as complex as cleaning up after a hoarder a lot of specialized cleaning equipment and supplies are needed. These include: cleansers/disinfectants, rubbish bags, empty boxes, step ladders, vacuum cleaners, sponges/cleaning cloths/wipes, gloves, buckets, mops, and shovels.
Why choose a professional cleaning service?
Basically, cleaning up after a hoarder is a dangerous thing to do. If you attempt to do the work yourself there's the possibility that you'll put yourself at risk from falls or biohazards, so why take the chance? A professional clean up will be conducted safely, ensuring there is no danger to you and loved ones.
By hiring a professional cleaning company, it will make the exercise seem a lot less a personal thing. If a relative or friend tries to help, it can look like they're taking over and nagging the hoarder to do something they don't want to do or feel ashamed of, whereas a professional cleaner has the skills to be able to handle the situation in a more friendly, yet professional way.
Require assistance with a hoarding clean up? Get in touch with Direct Cleaning Group today by calling 03300 02 02 88 or sending an email to info@directcleaninggroup.co.uk.