What is Deep Cleaning?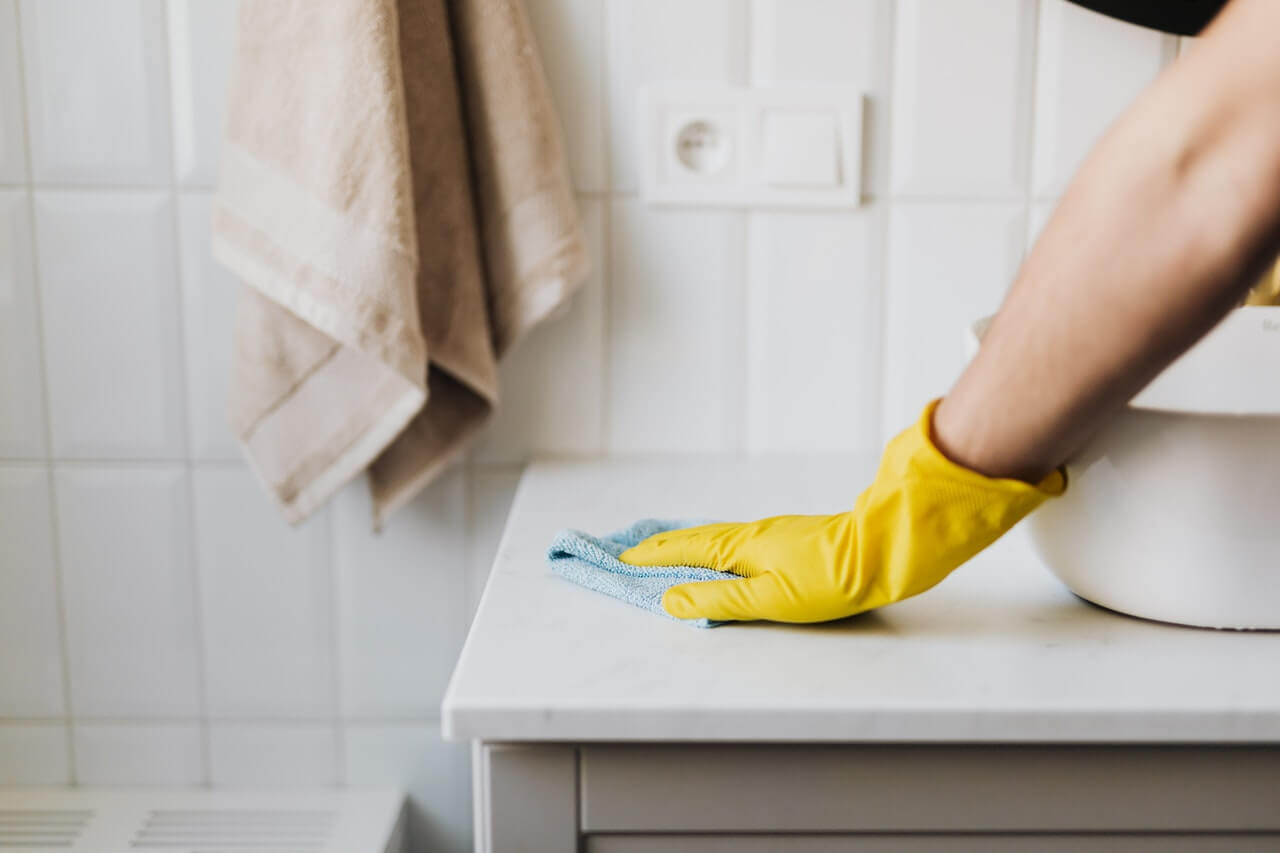 Deep cleaning is unlike any ordinary cleaning as it goes so much further, reaching the forgotten grime and dirt of busy households. Even if you're super house-proud there may be times when a deep clean is something you need to schedule into your home maintenance. The good news is that when you hire a specialist cleaning company for a deep cleaning service you'll get the Rolls Royce of spruce ups. Really, once your home has been deep cleaned you're likely to be surprised by just how much dirt and grime builds up, especially in areas that are often neglected. These can include:
Behind kitchen appliances like the washing machine and oven, where grime can build up unseen.
Beneath the sink.
Inside the oven including the oven door glass.
Inside window frames and patio doors.
Inside and outside of windows
Corners of rooms.
Grouting in bathrooms.
Deep cleaning isn't something you'd probably ask your cleaning company to do every week, you may for example want only a one-off service if you're planning to sell your home, or if you need to get back on top of your household duties  Deep cleaning is highly recommended for landlords whose tenants are moving on and it can make all the difference to someone who has had an illness and been unable to be as clean as they would wish.
Deep cleaning helps control the spread of infections and viruses as well as keeping tabs on clutter and dust. Deep cleaning is becoming increasingly more vital as the COVID-19 pandemic continues. The disease spreads from person to person through small droplets, aerosols and through direct contact and surfaces and belongings can also be contaminated when people with the infection cough or sneeze or touch them, so you may want to book a deep clean to prevent contamination.
A clean environment isn't just about making a place look its best, it actually causes people to feel happier and keeps them healthier too. And if a property really needs deep cleaning for any reason, why wouldn't you want to let the experts do the work for you?
What does a deep clean involve?
Professional deep cleaning is all about the details. Your cleaning expert will know everything it takes and how to approach the work from the onset in a situation that you might find daunting for various reasons. Maybe it's the thought of cleaning the entire property for example, or, you don't have the right equipment. We understand that cleaning isn't for everybody and that's why we are here to help.
When we deep clean we use the correct cleaning products and techniques for the job so that you get excellent results in the most cost-effective and time efficient way.
If a deep clean involves the entire property we will clean everything from the front door including handles and letterbox, entrance hall, paying attention to lampshades, windows, fixtures and fittings all of which will be sanitised as well as cleaned.
We'll clean the floors and ceilings in all rooms and clean under, over and around every radiator and skirting board. Deep cleaning the kitchen will ensure that microwaves, cookers, sinks, blinds, cupboards, washing machines, small appliances, tables, chairs, hobs, fans and everything else will sparkle. Our team of cleaners will make sure that nothing escapes their attention.
Deep cleaning carpets is a special skill in itself as the wrong kind of cleaning could make the colours run, cause shrinkage or damage the pile and anyone who has attempted to clean their own windows property will often find it's not as easy as you'd think. Not only that but when a professional cleans windows they'll look for things like mold that could cause serious health issues if it is left unchecked.
What is deep cleaning in housekeeping?
Deep cleaning in housekeeping differs from just everyday cleaning, which is done at least once a week. Giving floors the once over with a mop and vacuum cleaner, a bit of dusting and cleaning the bathroom are the basics of housekeeping, however when a residence needs a little more than just TLC, you can call in the experts for a deep clean. Deep cleaning in housekeeping differs from more specialist deep cleaning such as decontamination cleaning, or blood and bodily fluid cleaning that might be required for a crime scene.
What constitutes a deep clean?
Anything that goes beyond the weekly clean you might do yourself constitutes a deep clean. Heavy traffic areas such as the kitchen and living room will have every surface cleaned and sanitized, carpets will be thoroughly attended to and wooden floors washed. Areas such as behind the radiators and under pelmets will be cleaned. In bathrooms scale will be expunged from taps and tiles so that everything is left sparkling and fresh.
At Direct Cleaning Group, we are the leading experts in our field offering state-of-the-art cleaning services. If you want more information about our deep cleaning services, please get in touch by calling 03300 02 02 88 or sending an email to info@directcleaninggroup.co.uk.