How to Deep Clean Carpet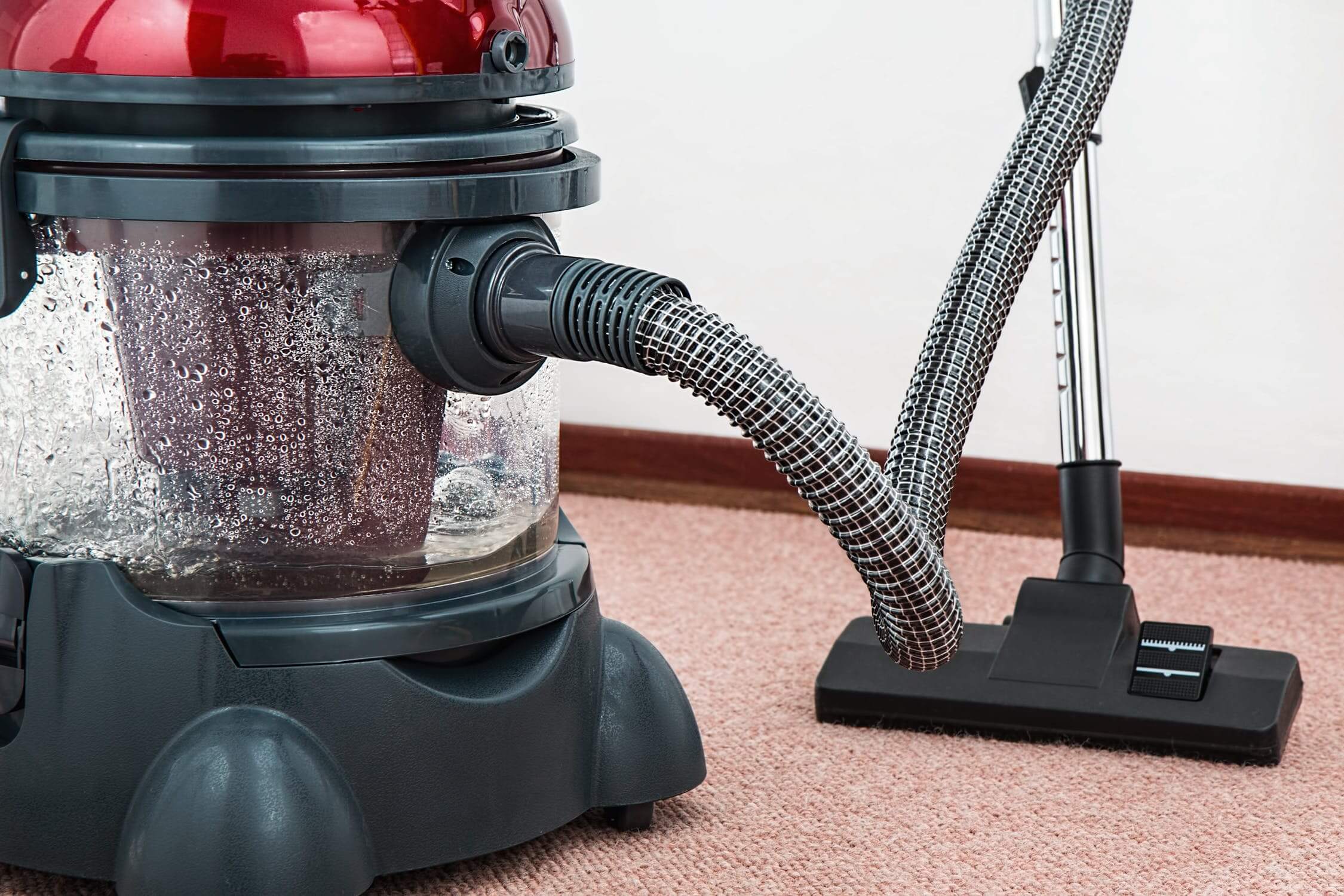 Is it possible to deep clean carpet without a steam cleaner?
Steam cleaning is possibly the first thing that comes to mind when you think of getting your carpet professionally cleaned.
It's a technique that is very effective when it comes to carpets as it combines hot water with chemicals and then a wet vac is used to extract the dirtied water. In this way, particles that are embedded deep into the pile can be removed. It's a way of dealing with staining but it can also work against pests and allergens. The downside to steam cleaning is that some people worry about the chemicals that are used in the process.
While steam cleaning remains a popular way to deep clean carpet it isn't the only way. In fact professional carpet cleaners use a variety of techniques to achieve results. This makes a lot of sense when you consider that there are so many different kinds of carpets made of varying types of material. You wouldn't choose the same programme to wash your woollen, cotton and synthetic clothes for example, so why would you use only one technique to clean your expensive carpets?
How to deep clean carpet
This is also known as hot water extraction. The technique involves covering the carpet with chemical cleaner, which breaks up the dirt then hot water is used at high pressure to penetrate the fibres, breaking down dirt and bacteria. This hot water is then extracted by vacuum. With this technique the carpet needs to be given time to dry out, so it may not be suitable for some situations.
An alternative to steam cleaning, absorbent compound is where a dry compound powder that contains detergents and solvents is spread over a carpeted area and agitated by a counter rotating wet/dry machine.
When it does this, the powder attracts and absorbs dirt and it changes colour to demonstrate that it is working. After the compound dries it is vacuumed away leaving the fibres free from dirt.
A professional carpet cleaner would probably use this technique on carpets with dyes that are water soluble, to stop the colours from running, or those that could shrink under the heavy water pressure of steam cleaning, or in offices where the use of moisture in prohibited areas such as around computer towers. Also it may be that the manufacturers of your carpet stipulate that absorbent compound is used with regard to the warranty.
This is all about cleaning the surface of the carpet and uses something called a bonnet machine which is equipped with a spinning pad soaked in cleaning solution. In this way they essentially polish the carpet's surface, removing dirt and grime.
However, bonnet cleaning isn't what a professional would use to deep clean your carpet as it doesn't get to the root of the problem in the same way steam cleaning and absorbent compound cleaning can. Bonnet cleaning can also leave a chemical residue.
Yes it may sound old school but shampooing carpets has its place in the assemblage of techniques used by the professionals. It's in fact perfect for heavy duty carpet cleaning when nothing else will work. This isn't however the kind of carpet shampooing that you might remember your grandma doing, the process is a little more high tech these days. Today's carpet shampooing involves a foam that is worked into the carpet with a brush machine. This is followed by wet vacuuming which will remove the foam substance which carries with it the dirt embedded in the carpet. The downside of this technique is the time it will take to dry, after which is needs to be dry vacuumed to remove any residue. The upside is a lovely clean carpet.
The sci-fi sounding encapsulation  technique uses synthetic foam detergents that are worked into the carpet via a brush machine. The way this differs from other similar ways of deep cleaning carpets is that the foam crystallizes into a powder and as it does so, it encapsulates dirt embedded in the carpet. The powder is then vacuumed up, along with the dirt.
Encapsulation is an excellent alternative to carpet shampooing because it leaves behind no residue, takes less time to dry, and uses less water.
The downside to encapsulation is that it doesn't work across the board. Heavily soiled carpets will not benefit from this kind of cleaning as it simply isn't as effective as carpet shampooing.
Why should you invest in a professional carpet cleaning service
A genuine carpet cleaning professional will understand that not every carpet is the same and use a technique that suits a particular type of carpet and situation. You could of course do it yourself, but why would you spend thousands of pounds on a carpet only to risk ruining it? We've all been there. Using various home remedies to remove coffee or red wine stains from a carpet only to discover that we've actually made it look a whole lot worse. A professional carpet cleaning service has every trick at its disposal to give your carpet hope of a new lease of life.
A professional deep clean will make a difference, reviving fibres and getting rid of dirt, smells and even pests. It's a no brainer.
If you think now is the time to give your carpets a deep clean, why not get in touch and we can give you all the information you need about our carpet cleaning service. Simply call 03300 02 02 88 or send an email to info@directcleaninggroup.co.uk today.