Why should you hire a professional window cleaner?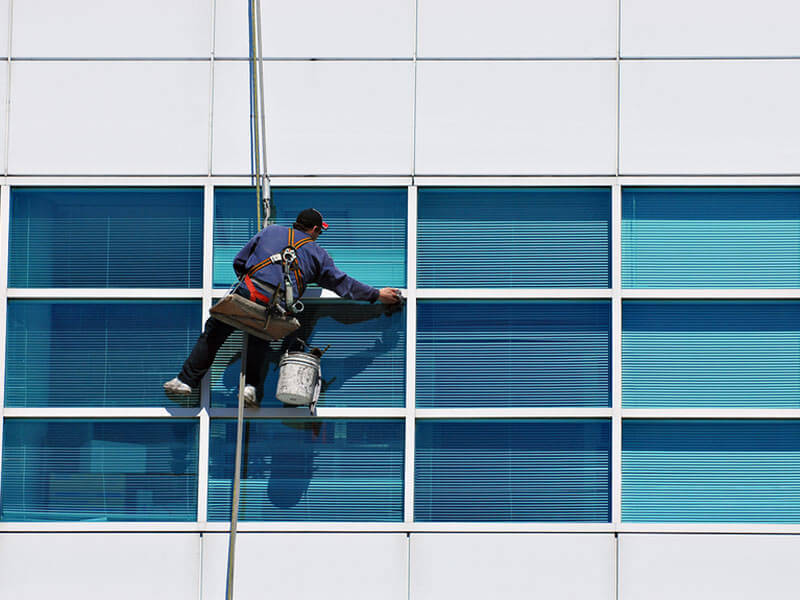 If you own a commercial property, you will understand the importance of maintaining your building's appearance. You never know who may be passing by, so if you don't hire a professional window cleaner, you may well regret not doing so. Dirty windows can drive customers away, leave a bad impression and make your business feel like not such a great place to work. Professionally-cleaned windows tend to look far more impressive and can work wonders for your reputation. Let's take a quick look at some of the best reasons for hiring a professional window cleaner.
Keep staff healthy and happy
A great reason for hiring a professional window cleaner is that it will protect your employees and customers from hazardous bugs, bird droppings and unsightly debris. If you are based in a large or high building, it may not be possible for you to
clean your own windows safely
. What's more, is that professional window cleaners tend to have access to powerful resources and equipment that can get your windows cleaned to a much higher standard. Your windows are also likely to last much longer when they have been professionally cleaned. Grime, dust and bugs can shorten the shelf-life of your windows, but professional window cleaners can help you keep on top of these. Keeping on top of your commercial cleaning will not only create a great working environment for your employees but it will also help increase productivity levels. After all, happy staff are better performing in their roles.
Specialist equipment
At Direct Cleaning Group, we can come to your assistance if you are in need of professional window cleaning services. We have been in the business for over a decade and have specialist experience in cleaning at height using mobile platforms, cradles and water-fed poles. Our ladder-less systems enable us to reach great heights safely and we never make compromises on quality or health and safety. We are renowned for our efficiency and punctuality, even using specially heated and purified water to provide a better finish. You can get in touch with us today by calling
03300 02 02 88
or by sending a message to
info@directcleaninggroup.co.uk
.