Should I Have My Windows Cleaned in Summer?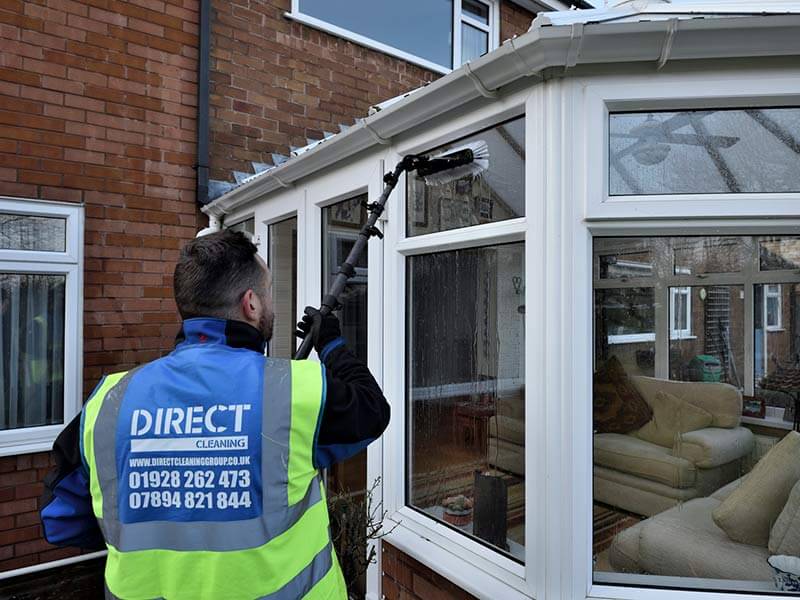 The great British summer is upon us. With days getting longer and temperatures on the rise, you might be paying more attention to your windows and, in particular, how clean (or dirty) they might be.
The summer sunlight can amplify streaks and grimy spots on your glass windows, making it much more obvious that they need a clean. You'll also pick up dirt when you're opening and closing windows more – which tends to happen when it's hot!
Summer is a great time to have your windows cleaned. In this article, we take a look at the benefits of calling in a commercial or residential service for window cleaning in summer.
Bright Sunlight, More Grime
Summer is the time of year when people really begin to notice their windows. The sunlight accentuates any grime, dirt or mould that might be present, both on the frames and on the glass.
If your windows haven't been cleaned in a while, you're going to notice it when the sun starts to shine and when days are much longer.
This is the same for commercial or residential windows, so summer is a popular time to call in professional window cleaners.
Let More Light into Your Home
An obvious advantage of having a good window cleaning in summer is the fact that it will let much more sunlight into your home or commercial property.
With clean windows, you can let the light flood into your living room all through those long days. In offices and commercial properties, employees will appreciate the extra light while they work.
You'll be pleasantly surprised at how much of a change a good window cleaning service can have on your windows and the ambience inside.
Windows Are Quick Drying!
In summer it's hot (yes, even in England), and windows are quick drying in the heat. The benefit of this over other seasons is that quick-drying windows won't streak and stain as much.
In winter, window cleaning could cause water to freeze into any cracks in the ledges, which can affect the lifespan of your windows. In summer, there's none of this to worry about and you can give your windows a good deep clean.
When Is the Best Time of Year to Clean Windows?
Summer is one of the best times of the year to clean windows, but they can be cleaned all through the year too. Winter is often best avoided, due to frost and freezing, while in autumn, heavy rainfall might keep your windows looking streaky.
It can be a great idea to have your windows cleaned in spring, just before the summer season. That way, your windows will be clean and sparkling in time for the summer sunshine. Summer is a very popular time for window cleaning too and cleaning services might have long waiting lists (particularly if you need a commercial service carrying out window cleaning in summer).
Direct Cleaning Group provides a specialist window cleaning service across the North West, for both commercial and residential properties. 
Contact Direct Cleaning Group
 and speak with our professional team today to book your summer window clean.