How to make your commercial property more welcoming to visitors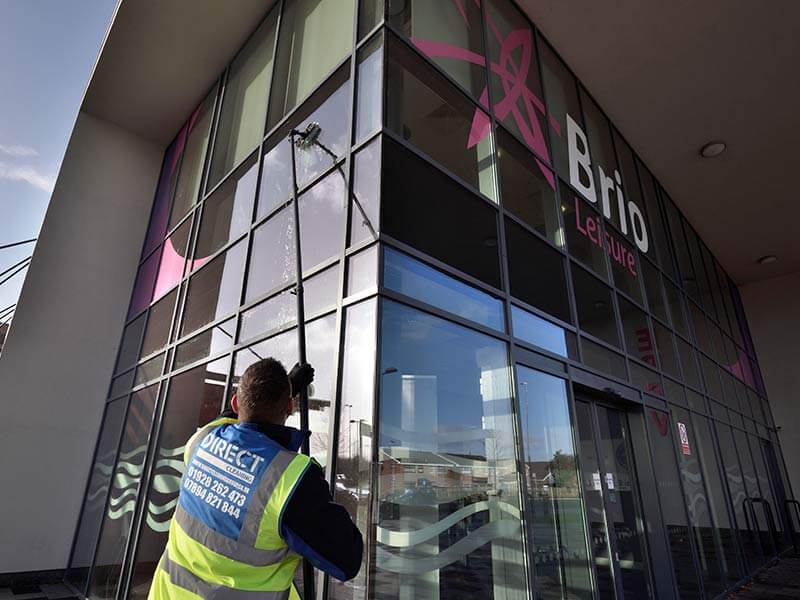 The appearance of your commercial premises is highly significant. It's all about making an impression and that means grimy windows, blocked gutters and overgrown grounds strewn with litter are a no-no. The way your property is presented could make or break a deal as new customers or existing ones may get the impression that being careless about your environment means that you might not care too much about your clients either.
Six ways to make your commercial property more welcoming
Keep on top of your window cleaning
Prioritising window cleaning and gutter maintenance is a very cost-effective way to up the ante when it comes to your business premises. Dirty windows and gutters blocked with weeds and debris aren't a good look. Regular window cleaning and industrial gutter cleaning can easily be scheduled and will make a major difference. For example:
When your windows are sparkling it creates a good overall impression. Put it this way, if windows are dirty your customers may not say anything, but they'll certainly form an impression of bad housekeeping.
Clean windows are also good for staff morale. Imagine having to come in day into the workplace day out and not being able to see outside properly. Again, it shows lack of care for employees and could impact on their well-being and productivity.
Professional window cleaning also protects your windows and extends their life span by removing corrosive debris that can create marks and scratches on the glass.
Similarly, industrial gutter cleaning will ensure that your gutters will continue to function properly and that window frames don't rot or the building doesn't fall into disrepair because rainwater isn't funnelled away.
Make sure your car park is clean and free of debris
First impressions count and they start in the car park. Driving up to a space that's less than pristine can really let your business down. Dirt, litter, leaves and overgrown weeds form the wrong kind of message and no matter how brilliant your business is by having a grubby car park you're giving people low-expectations of what you do. Regular litter collection, as well as power washing the car park can make a remarkable difference while professionally cleaning an indoor parking space, including stairwells and ceilings can ensure that smells from engine oil and petrol etc don't have to hang around forever.
Keep landscaping trimmed and neat
Landscaping the car parking area is a great idea as it not only adds to the prestige of your commercial property, it ensures that the visitor makes an easy transition from their vehicle to the premises. Imagine the perception they get of your company if they arrive, only to find they have to navigate potholes and puddles before they make it to the entrance. It not only gives the impression of being careless but may add to an already stressful day for a visitor. Proper landscaping can also bring the inside outside for those in the workplace which is a great way to help them recharge.
Add a bench to make waiting more comfortable for visitors
Just a little thing like adding a bench can make you appear more thoughtful. It will make waiting around less arduous and give the visitor somewhere to place their bags and papers while hanging around.
Add outdoor signage with directions to your business
So you know where your office is, but do your visitors? There's nothing worse than not being able to find the main entrance to a building, the way to the lift, or which level you've left your car on. It just suggests you don't care about wasting people's time. Adding outdoor signage can make a major difference. And if you do have signs ensuring that they are kept clean of dirt and grime means that visitors can actually read them.
Offer coffee or tea for visitors who want refreshments while they wait in your lobby
It's the simple things that make your commercial property more welcoming to others, such as offering them somewhere to sit and refreshments while they wait. Ensure that staff treat whoever is in your lobby with the same courtesy and respect as those you'd welcome into your home. It could make the difference between a good and bad working relationship.
Contact us
If you need help in making your commercial property more appealing, and want to know more about window cleaning, industrial gutter cleaning, or any other related service, we are here to help. Get in touch with us today by calling 03300 02 02 88 or send us an email to info@directcleaninggroup.co.uk today.