How Much Does it Cost for Gutter Cleaning?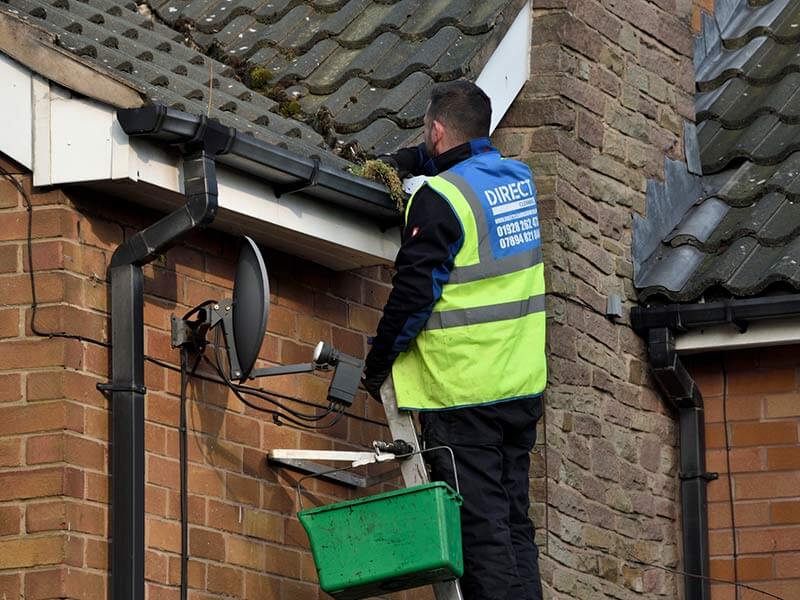 Why should you pay to have your gutters cleaned?
Gutters play a very important role in the maintenance of your house and yet they come low on the list of most people's priorities. In fact the only time most people pay attention to them is if something goes wrong. Most of us are time poor and will leave the maintenance of gutters until they start to malfunction but then it might be too late. The truth is, gutters that don't get cleaned regularly will get clogged up and when they do they can cause a whole host of problems. By paying for regular gutter maintenance you can ensure that you are always one step ahead of whatever might go wrong.
How much to clean gutters? Well it is going to be far, far cheaper than the problems which will occur if you don't. These can include, water damage leading to the erosion of the property's foundations, damp walls causing mould, leaking roof, infestations of insects and rodents and more.
Should I clean my gutters myself?
The short answer is no, you should not clean gutters yourself. Cleaning gutters is a specialist business. For one thing you are working at height which incidentally is one of the major causes of death and life-changing injuries. Professionals with the correct tools are able to mostly clean gutters without even stepping onto a rung, or they'll have the right ladder, the correct harness etc to ensure they are safe.
Also, gutters that have been neglected long-term are likely to be filled with stagnant water, rotten foliage and mould, all of which can make you feel very ill if you're not trained to deal with the blockage safely.
And if your health and wellbeing doesn't influence you, then maybe the thought that you might actually damage the gutter if you do it yourself will persuade you.
If you haven't cleaned the gutter for a while it's likely some damage will have occurred. Maybe it has become cracked, or has rusted. A professional will know how to deal with these problems.
Clearing out the debris and wiping down the gutter is the absolute minimum that can be done to prevent problems from occurring but a professional clean goes much further. Using telescopic gutter clearing and vacuum tools ensures that leaves, moss and debris are thoroughly obliterated. As well as emptying gutters, restoring and reviving the external look of the guttering and fascia using water fed pole technology and specialist detergents can also be part of the service. A professional will not only clean the gutters but also have the experience to identify problems and deal with them before they become a huge headache.
How often can you have your gutters cleaned?
You should have your gutters cleaned at least annually, although if you're living in an area where there are overhanging trees then you should do it more frequently, as it is falling twigs and leaves that cause the most blockages. Scheduling maintenance in late autumn when all the leaves have fallen and again in the spring to ensure that the gutters haven't been damaged by bad weather should be enough to give you peace of mind.
Prices start from £85, for a professional gutter clean  – and that's a whole lot more affordable than the alternative if your home gets damaged because of broken or blocked gutters. View our full price list here or contact us today for more information about our gutter cleaning services.