Can I Clean Gutters Myself?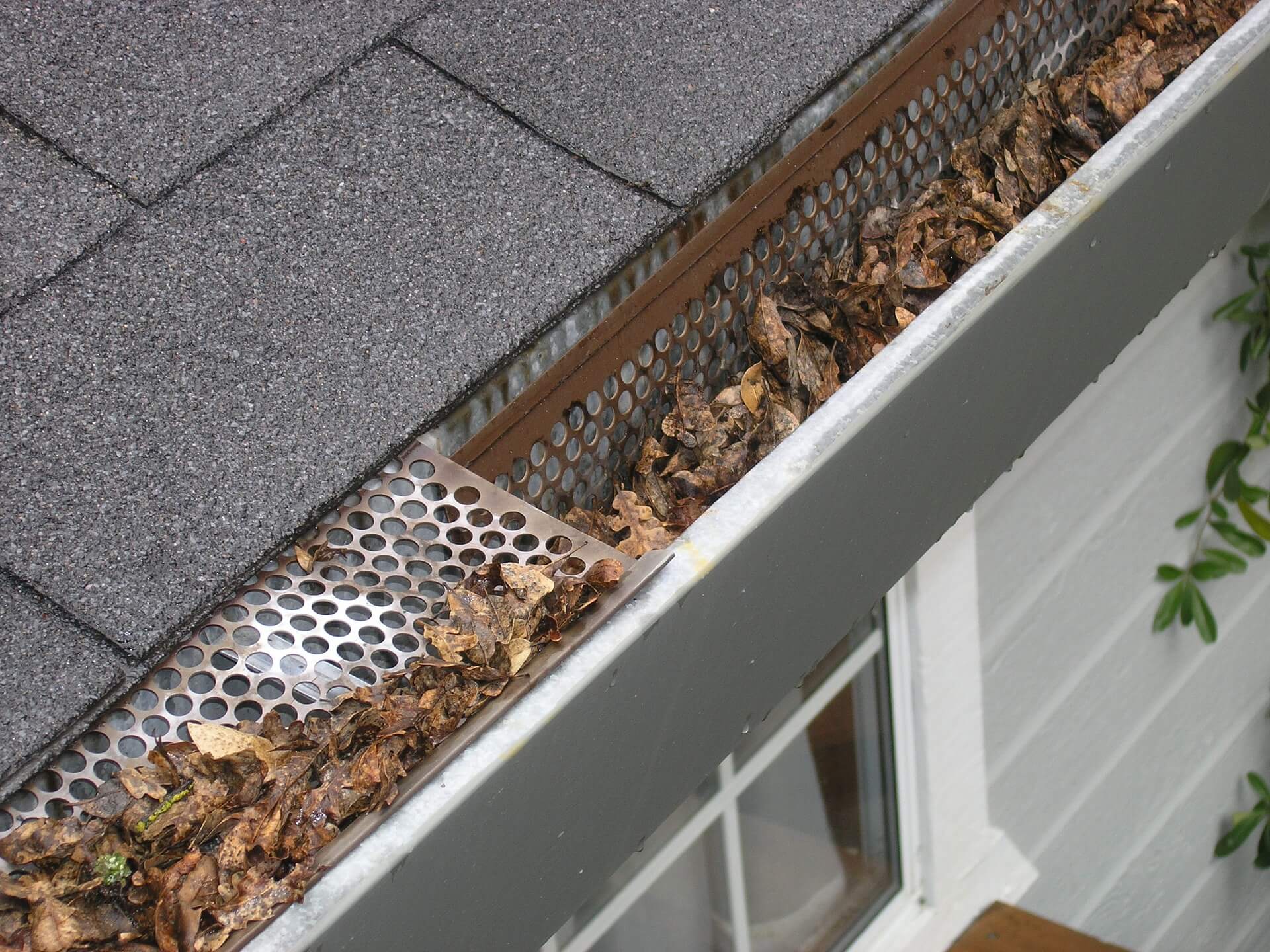 So your gutters are starting to overflow, there's an obvious blockage, and you think it might be an easy job to clean out your gutters by yourself. Think twice, because countless people are injured each year falling from heights while cleaning their gutters.
It's a surprisingly dangerous job to carry out without any prior experience. So if you're unsure whether you can do it safely or if you've never cleaned gutters yourself before, then don't hesitate to call in the professionals.
Why Is It Dangerous Cleaning Gutters Myself?
This blog post highlights some of the most common gutter cleaning hazards, to show you not only why it's a dangerous job, but why it's always better (and easier!) to book a gutter cleaning service instead of risking your own safety.
It's Dangerous Working From Heights
The most obvious hazard is the fact that working from height is dangerous. Falls from height are a common cause of injury amongst professional builders, construction workers and maintenance staff – and these are people that are generally qualified to work at height in the first place.
Set up the ladder wrong, misjudge the distance or simply slip, and you can be in serious trouble. For the uninitiated, one wrong step while maintaining your gutters can have fateful consequences, and it's just not worth the risks.
Our professional team spends as much time on the ground as they can, using specialist equipment to avoid working at height in the first instance.
Professional Qualifications
Having professional qualifications helps our team to create a safe and secure environment. That's important, not just for their safety but for the safety of the household or anyone on the commercial site.
Our managers carry out risk assessments before any work commences, so you can be safe in the knowledge that our professional qualifications and experience will help us to get the job done safely.
Bad Weather Is Dangerous
One of the most dangerous gutter cleaning hazards you can encounter is bad weather. Sometimes you can't avoid this, as much of the work has to be carried out in autumn when it's raining and gutters experience the worst clogging and blockages of the year.
We don't advise that anyone without experience or qualifications attempts to clean gutters in bad weather. If your gutters absolutely have to be cleared, then call in the professionals with the right tools and qualifications to get it done safely in the wind and rain.
Gutter Damage Is a Huge Hazard
To the untrained, gutter damage can prove to be one of the worst gutter cleaning hazards out there. Gutter damage can often be subtle and it can be difficult to spot if supports are unstable or if blockages have created a weight that could easily fall if pressured.
Professionals are able to quickly spot what the untrained eye can't readily notice without years of experience cleaning gutters. If you suspect your gutter might be damaged, even in the slightest way, it's worth calling a professional service to assess the situation rather than taking a risk cleaning it yourself.
Toxic and Dangerous Substances Might Be Present
Without regular gutter cleaning, toxic and dangerous substances can accumulate in your gutters if they're neglected.
Stagnant rainwater, harmful chemicals, leaking toxins – these are all things that we encounter from one day to the next when we're cleaning out gutters. Our team knows how to deal with them, but without the necessary qualifications, they can prove to be dangerous.
Bring in the Professionals
While you might be tempted to carry out the work yourself, don't underestimate how dangerous gutter cleaning hazards can be.
Health and safety, qualifications, and experience are all paramount to completing a gutter-cleaning job in safe conditions. For your own peace of mind, it's better to bring in the professionals, such as our friendly team at Direct Cleaning Group.
We have years of experience cleaning gutters, we can handle any building whether residential or commercial, and we know how to operate safely in difficult conditions. We'll get the job done in a timely manner, so you don't have to worry about putting yourself in danger.
Direct Cleaning Group provides a specialist gutter-cleaning service across the North West. We do the hard work, so you don't have to. 
Contact Direct Cleaning Group
 and speak with our professional team today to find out more about our gutter-cleaning services and to book an appointment.