Who Is Responsible for Cleaning Up After a Car Accident?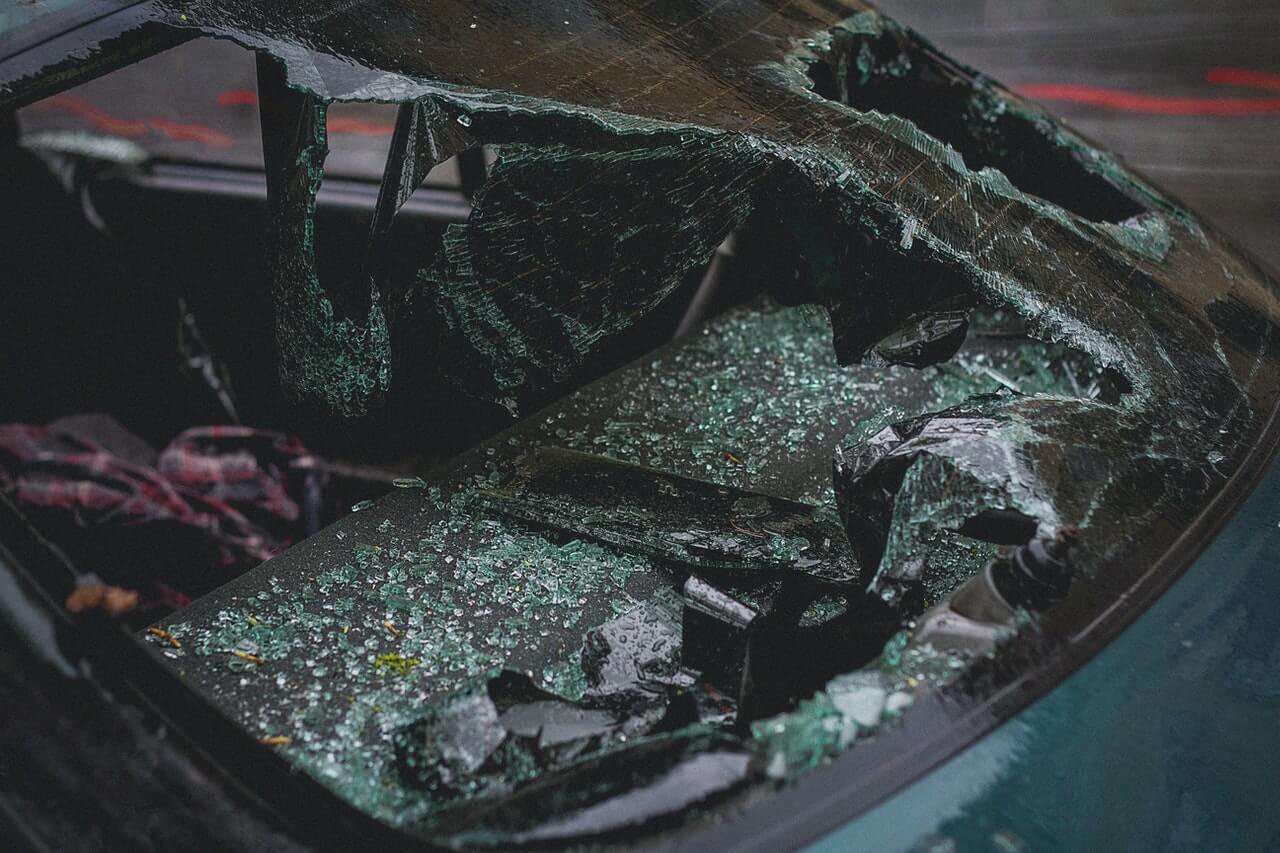 We've all been stuck in a traffic jam, waiting for the road to be cleared after a car accident. Until you or someone you know is physically involved in a road traffic accident however, it's unlikely that you've had to worry about who is responsible for an accident clean up operation.
Car accidents result in a lot of debris and, in serious cases, debris can include human remains too. So who would be responsible for ensuring that the road is cleared so traffic can get back on its way? In this article, we explain what happens when there's a car accident, and who is responsible for a car accident clean up.
What Happens When There Is a Car Accident?
The scene of a car accident is a dangerous and distressing place. There can be debris scattered across the road, cars will start to trail back, and there can be shocking sights if people have been injured or worse.
If you're involved in a car accident or are a witness (presuming that you are not a casualty), it's important to stop your vehicle immediately (failure to do so is a criminal offence in the UK), and to call the emergency services.
At this point, the emergency service crews step in and ensure that casualties are taken away safely and that debris and damaged cars don't pose a threat to traffic. But the question remains: who is responsible for cleaning up the road once any casualties have been taken to safety?
Who Is Responsible for an Accident Clean Up?
Determining who is responsible for an accident clean up depends on a number of factors, primarily the severity and extent of the accident. If the accident is a light traffic collision with no injuries and the vehicles can be moved on easily, then the responsibility falls to the owners of the vehicle. If your car is a write-off but you are fine, you will be expected to call in a tow truck to have it removed from the side of the road.
If public property has been damaged – such as broken road signs, for example – then this responsibility falls to the local council or authority, which dispatches an accident clean up team to ensure the road is swiftly cleared.
If there are serious injuries or fatalities, the council or emergency services are responsible in the short term for ensuring that the road is passable and safe. If there is blood or fluid on the road due to the collision, then the council also needs to ensure that this is cleaned up.
Often, local authorities call in a specialist accident clean up service such as Direct Cleaning Group to ensure that debris and any bodily fluids or blood have been cleared away, and the roadside has been thoroughly disinfected.
Who Is Responsible for the Financial Cost of an Accident Clean Up?
Even if the local council organises an accident clean up operation or sets out to repair damaged road signs, they are not necessarily responsible for the financial costs of such a service. The financial cost can fall on the drivers of the vehicle if they're deemed to be at fault and to have caused the accident.
An unconscious driver may wake up to find they have a bill for their car being towed away from the scene of the accident, or if they've smashed into a road sign the council will send them an invoice for the clean up later on.
This applies even if the driver is killed, so families and friends may be left with a financial burden to cover. For this reason, it's important that drivers have adequate insurance in case of accidents, as councils will try to claim back any costs they can to cover the expenditure.
Get in Touch with Direct Cleaning Group to Find Out More About Accident Clean Up Services
A car accident clean up requires specialist knowledge, expertise and cleaning equipment in order to be carried out safely and efficiently. Trauma cleaning is by definition traumatic and distressing, so it's important to call in a professional to carry out any accident clean up.
Direct Cleaning Group provides an expert accident clean up service across the North West. Our teams can be called in at short notice, in urgent situations. Get in touch today to find out how our team can help you. Call us on 03300 02 02 88 or send a message to info@directcleaninggroup.co.uk.