What is involved in a Crime Scene Clean-Up?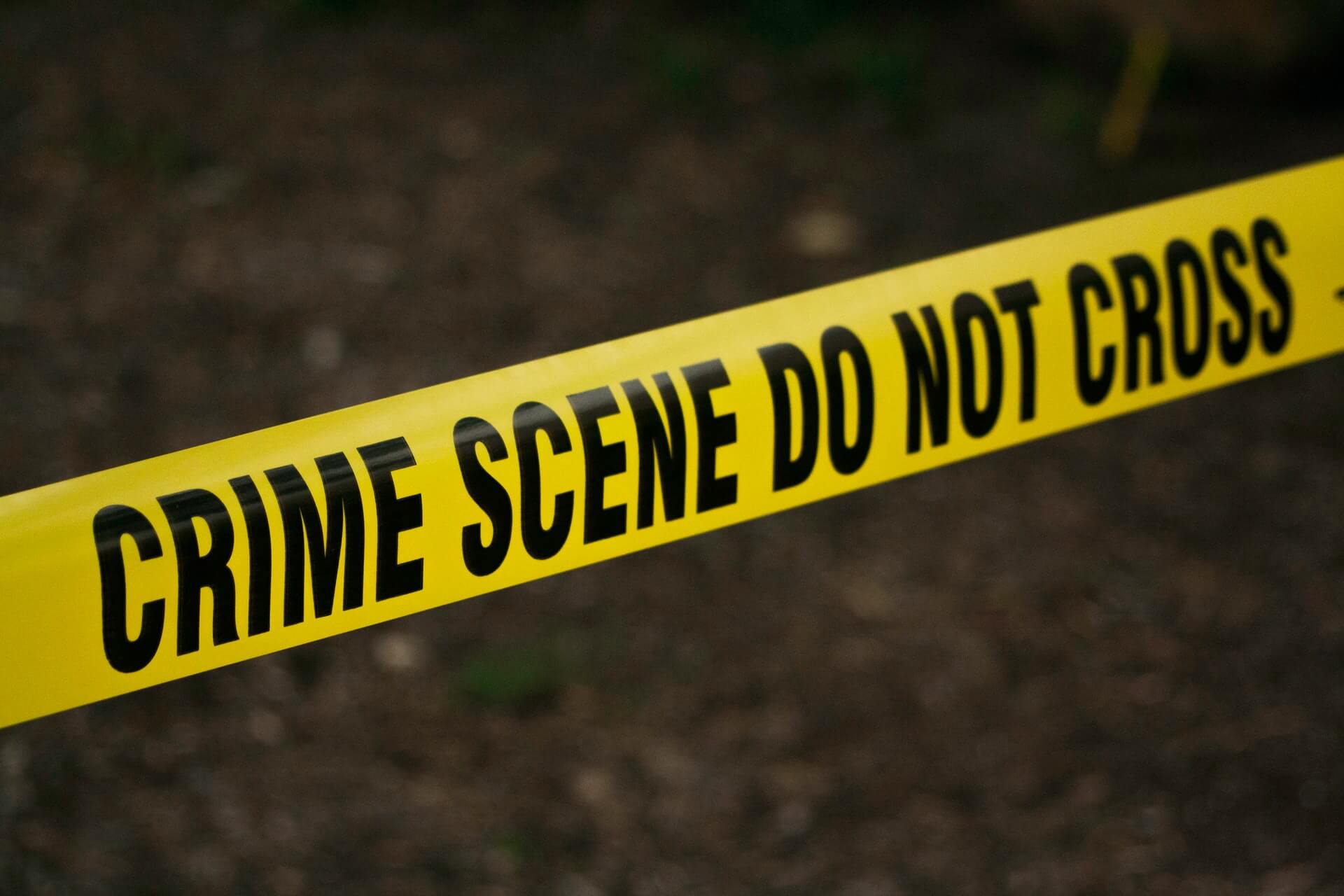 Crime scenes are traumatic and often messy affairs. It takes a specialist with the right experience and equipment to perform a safe and thorough clean-up.
A crime scene clean-up removes potential hazards, then disinfects and deep cleans the crime scene and returns the location to its pre-crime state.
In this article, our crime scene clean-up specialists explain what the process involves, who is responsible, and how long it can take.
Who Cleans Crime Scenes in the UK?
A crime scene clean-up requires specialist knowledge, experience, and equipment to be completed in a safe manner. But have you ever wondered who performs this unusual task?
While the police and other emergency services deal with the crime itself, once they have collected the necessary evidence and removed any bodies, they have no responsibility for the clean-up operations. Unfortunately, that responsibility falls to the property owner where the crime took place. More often than not, it's too dangerous or simply too traumatic for the owner to clean the crime scene, especially if they personally knew those involved.
Crime scene cleaners are also known as forensic cleaners or bioremediation specialists, and their job is to disinfect, deep clean and sanitise a crime scene. Crime scenes can be messy, traumatising and potentially dangerous, but specialist crime scene cleaners have the skills to complete the work, so you don't have to.
How Long Does It Take to Clean a Crime Scene?
The length of time it takes to perform a crime scene clean-up depends on a number of factors. A small crime scene can be thoroughly cleaned in just a few hours, while a larger, more extensive crime scene can take as long as 24 hours to be fully disinfected and returned to normal.
Factors that determine the length of a crime scene clean-up operation include the following:
The size of the crime scene (the number of rooms, the size of the area that needs to be cleaned, etc.)
The type of crime that has been committed
The extent of damage to the location
The health and safety dangers posed by the crime scene to cleaners
The chemicals that need to be used for disinfecting
It is important that a specialist is contacted as soon as the crime scene can be legally cleaned. Specialists work as rapidly as they can, while maintaining stringent health and safety procedures. The longer a crime scene is left before being cleaned, the more lasting damage is done to the location.
What Does a Crime Scene Clean-Up Involve?
A crime scene clean-up is a methodical process, ensuring that a location is first analysed, then cleared, decontaminated, and finally deodorised. A crime scene clean-up always requires the use of effective PPE (personal protective equipment) and industrial chemicals to be completed safely and efficiently.
The first step in any operation requires the clean-up crew to identify potential hazards at the crime scene and remove them. This can mean removing everything from needles and knives to potentially infected personal items lying around. Health and safety is a priority, and the crime scene needs to be made safe before the work can commence.
Once cleared, the cleaners get to work disinfecting the crime scene. This is important, particularly if the crime involved trauma. Dangerous pathogens (such as Hepatitis, HIV or COVID-19) can survive for several days on surfaces, so cleaners need to ensure that every inch of a crime scene has been disinfected. After the clean-up operation, the crew are able to run tests to ensure that the crime scene has been disinfected to safe levels.
After disinfection, deep cleaning and deodorising can begin. This involves scrubbing away stains, removing debris or rubbish from the scene, and eliminating any foul, lingering smells. This process varies depending on the nature of the crime and the location. The cleaners may be asked to perform further tasks, such as disposing of belongings or household waste to ensure the area is fully cleaned and can potentially be returned to normal use again shortly.
Who Pays to Clean Up a Crime Scene?
The cost of a crime scene clean-up inevitably falls to the owner of the business or property. It's their responsibility to have the scene cleaned, even if they have absolutely nothing to do with the crime.
If tenants can be proved to be responsible, then the burden may fall on them – it's complicated, but it's unfortunately necessary to have the scene cleaned quickly to avoid permanent contamination.
Homeowners and property owners can often make a claim through their insurance, but this depends on their policy and the circumstances surrounding the crime and the need for a clean up.
Overall costs for a crime scene clean-up vary. It depends on a number of factors, including the number of rooms, the extent of the damage, the number of chemicals needed for disinfection and so on.
What Does a Trauma Cleaner Do?
The term 'trauma cleaner' describes the job role of a person trained to clean locations where traumatic or disturbing events have taken place. Trauma cleaners specialise in clearing and cleaning crime scenes that are particularly distressing, including locations where murders have taken place or where people have been involved in horrific accidents.
It is not an easy job to undertake, and it takes a particularly skilled person to be able to cope with this highly unusual work. Trauma cleaners are professionals however, and they offer a service that relieves the pressure on grieving family and friends who would otherwise be responsible for the clean-up operation.
Contact Us Today to Find Out More About Crime Scene Clean-Up Services
Crime scene clean-up services are unfortunate but necessary, and our staff endeavour to provide a professional and efficient service that makes things as easy as possible.
Direct Cleaning Group provides professional crime scene clean-up services across the North West. Get in touch today to find out how our team can help you. Call us on 03300 02 02 88 or send a message to info@directcleaninggroup.co.uk.